there just never seems to be enough hours in the day! Haven't had much time for scrapping these last few days what with sick kids, sick horses needing attention and just your usual day to day happenings, housework, cleaning, running children here and there, all the usual things we must do and attend to. So I thought I would update with a couple of layouts I did some time back and never got around to putting up. First one is of my gorgeous boy and his beautiful girl before the ASHS year 12 ball, second is of my cute little princess.
First layout

Sorry not a good shot, is on a tilt but you get the idea.
Kaiser papers, DA frame, Petaloo color me crazy flowers with assorted blossoms made into a vine with leaves, Thickers playroom alpha coloured with Tattered Angels glimmermist & Ranger dabbers.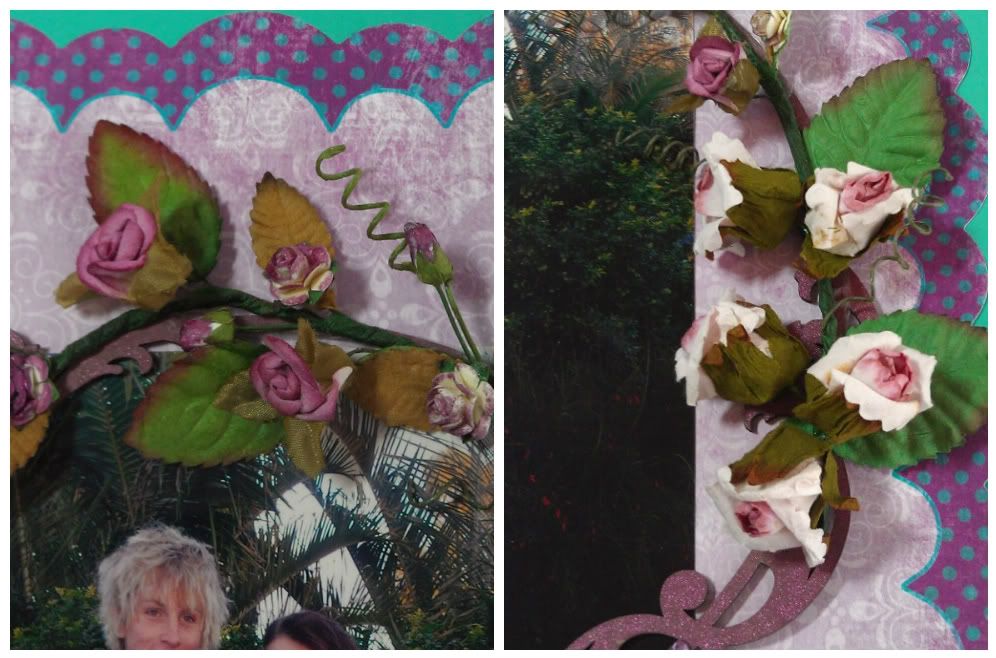 close up of the vines, had fun making this!
and the second layout below...
Bazzill, Prima papers, Prima floral vine, DA chipboard birdies, Scrapware chipboard name plate, kaiser bling swirls, beaded trim and assorted blossoms.

Close up of the flower cluster, vines and beaded trim.
Have said it before lol but I seriously need to clean my scrapping space, especially my desk and hopefully I will find some mojo and don't they say start with a clean desk and clean up afterwards you tend to get more done, hmm shall we give it a go and see if they are right? Will let you know :)
Have a fabulous weekend and hopefully you too will get loads of scrappy stuff done :) thanks so much for stopping on by...