from my eldest to my youngest...all my babies are precious!! We do alot of 4x4driving and this photo of my baby Baby was taken while up at Edah Station last year in October. The kids loved the trip as they got to see how a station operates and the old machinery used, nothing like what gets used these days. Lots of bush walking, driving and plenty of things to discover. Hope to go back up one day...
Using Websterpages Your Life. Beuatiful I cut out the little birdcage and inked the edges, distressed then inked the edges of the paper, placed on Green Bazzill. Used Prima blossom and flowers, some from a very old stash! The white ones match the paper so I just added a half pearl and stickled it yellow. Lace around the photo was a bargin at the Railwat Markets (love that place!) added DA mini word and tiny birds. Paper Doily and Kaiser pearls.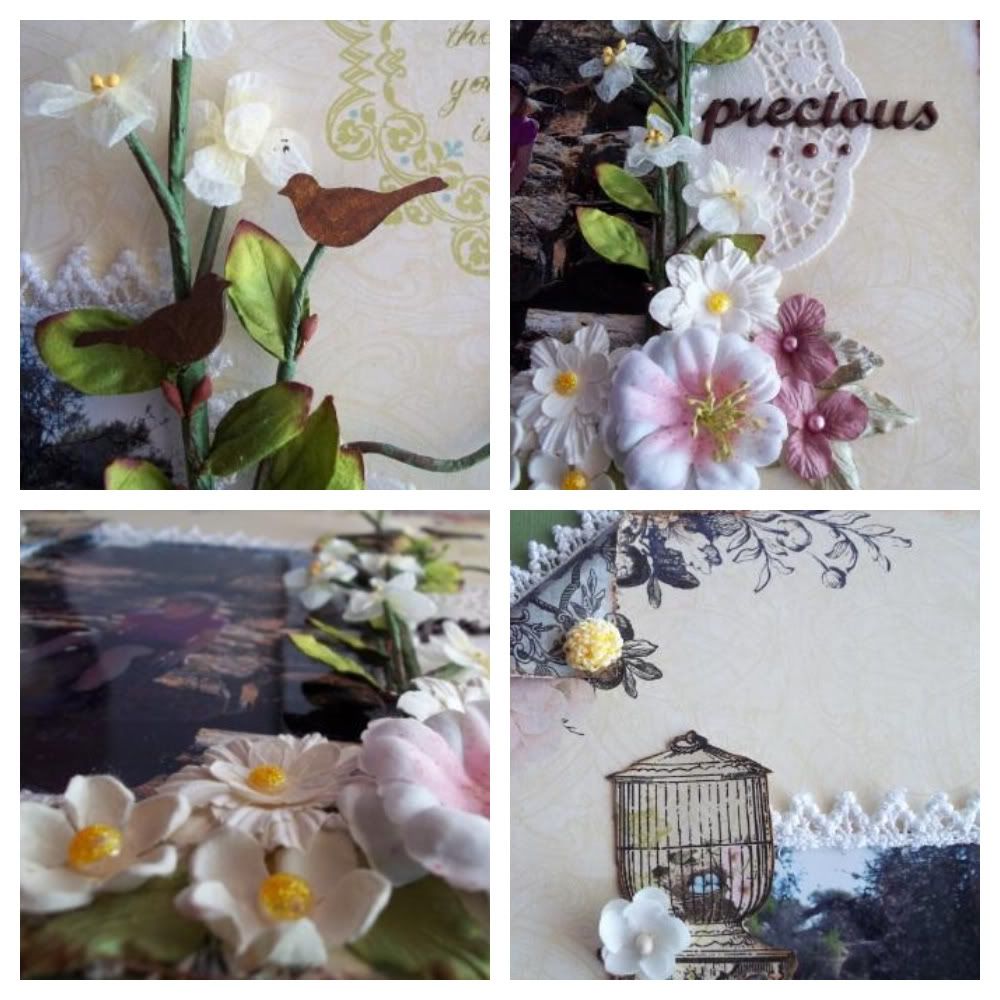 Close up of some of the flowers and cut work.
Thanks for stopping on by. School holidays start tomorrow and include the Easter break. Don't know that I will get alot of free time to scrap but there are always the monthly crop nights :) I am working on a hollow book, so much fun and hope to post my progress in a day or two.
Have a fantastic day!