Yesterday I cleaned and tidied my scrapping space, a mammoth feat as it was cluttered with unused products. You know how when you are in the middle of a project and then you have this great idea about using certain bits and pieces and then finding they don't really go and then go looking for more, seems the unused items have a way of multiplying lol. So now I am all set to start some new cool projects but first I just have to share this amazing book I made.
Two weeks ago on Saturday 9th Feb I was very lucky to attend a unique book class with a good friend as a birthday gift. The class was with the talented Natalie from Arability. We made books from scratch, yep we made the covers from bits of cardboard and binded them ourselves - such a rewarding feeling to hold in your hand your own personalised book :) Using lots of different techniques, material, old doilies, calico, old music sheet and patterned and plain cardstock we gesso'd glued, handstitched, machine stitched, distressed and also learnt how to do coptic binding! all the while having lots and lots of FUN! I love this book so much I have made a few mini ones and will share later!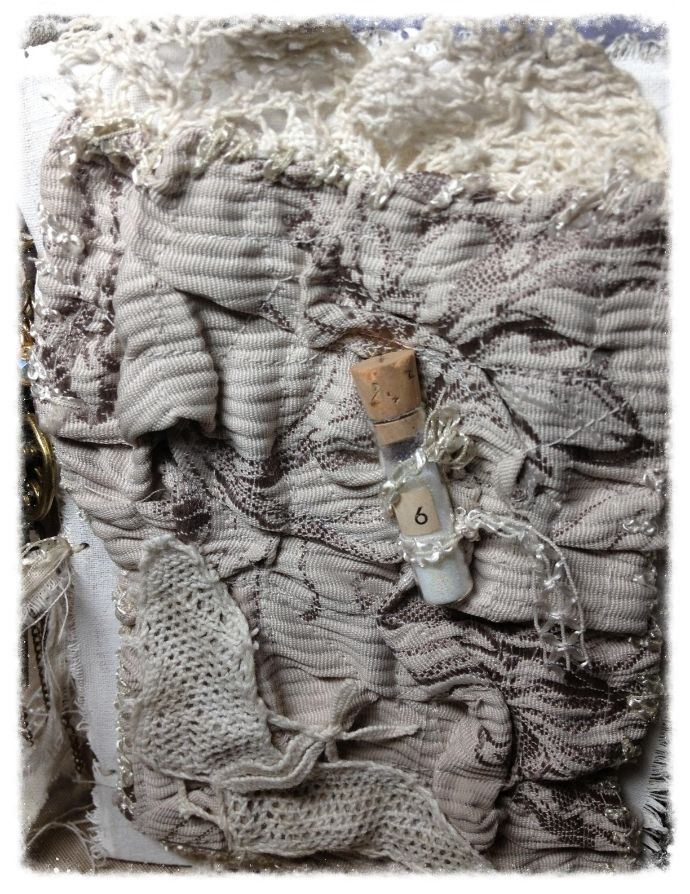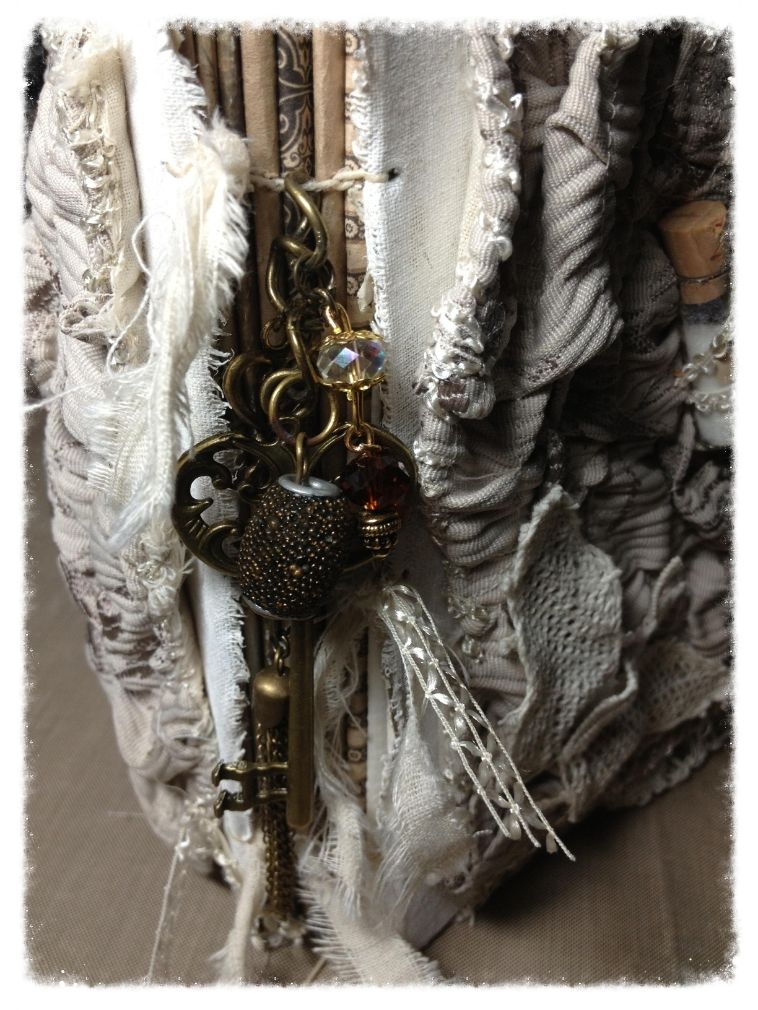 Want to see more of Natalie's amazing work, check out
apieceofsky
and if you happen to live in Perth you really need to do one of Nat's classes and I assure you she will have you inspired to go away and do so much more, I know I do!
Have a fab weekend and please don't forget to check back when I will share some more of these awesome little books :)