Every second Friday my friend and I go scrapbooking at SFTH. We usually spend the night chatting, laughing, having a great time and most often than no do very little creating lol. We are off out again tonight so I thought I best be updating with the two layouts I managed to complete last fortnight :)
I am really really happy with both!
First layout is my beautiful eldest dd with my dh's Arab, Amarno. He was feeling very sorry for himself as only a month before hand he had sliced his hoof from the bulb to the front, very lucky he didn't bleed to death! He is on the mend now and will be back in work real soon, the two of them really gel, thinks its cos dd is so calm and quiet lol. Second layout is of my gorgeous youngest dd with Rex Bear from kindy. They get to bring Rex Bear home for a few days then Mum gets to write a short story on what adventures they got up to. She loved Rex so much we had to get one similar so she could have one of her very own :)
Simple Stories Remember When paper, DA Foilage, Birdcage Chippie, MS punch, Kaiser Bloom, Stampin up! bird and branch, Green Tara buds, Gem bling, Muslin, TH Distress Ink, Kaiser Rubons, Pearls, Kindyglitz and Glossy Accents.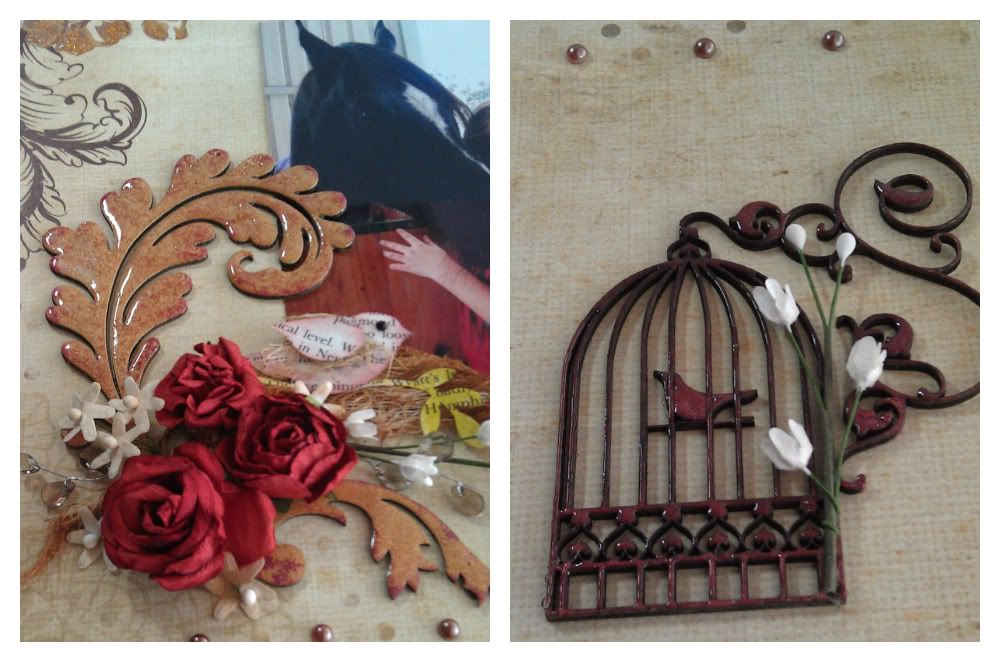 Close ups!
Bo Bunny Gabrielle Romance paper, Prima Spray, Prima Flowers, Handmade flowers, Kaiser Swirls, Collection Butterflies, Cosmo Cricket Tiny Type, Glitter Alpha Stickers.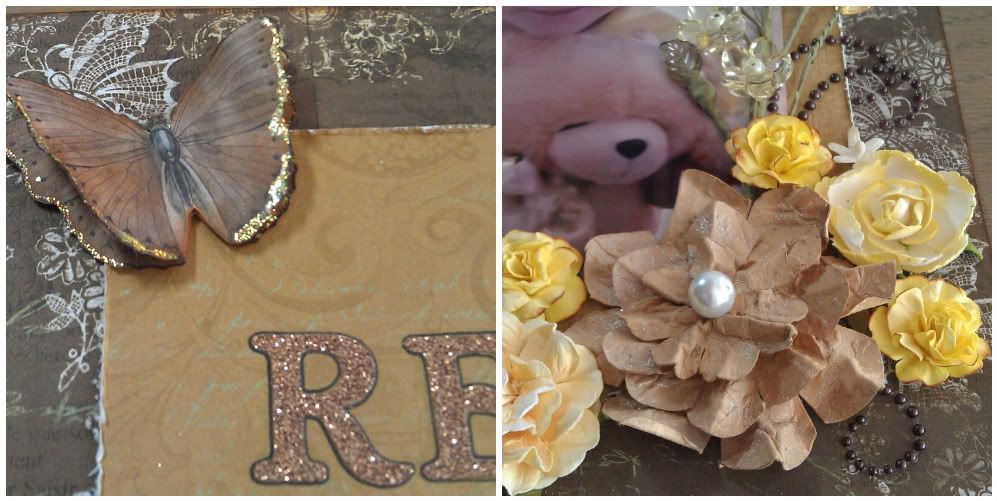 Close Ups!
Thank you for taking the time to drop on by! School holidays start here this afternoon, woohoo! Have a great weekend and I hope you find a little time to enjoy being creative :)