I have so much scrapbooking scrap I often wonder what others do with it. I try my hardest to colour store in folders but sometimes, well it just don't happen. I really would like to start using it up instead of just giving it to the kids all the time. So I asked others and they do challenges, what a great idea. So I set about trying just that. I machine stitched to bits together and went digging. Harder than you think as its difficult to get papers to co ordinate lol. So the layout below is made from my stash, only new piece was the Prima Fluttervine :)
This is my beautiful daughter Maddi, she hates having her photo as she dislikes her sunkisses so much. Informs me that when she finally gets to wear make-up they'll be gone!
Flowers are handmade from a few days ago, tag was made using the Prima backing card that the blossoms come on and a page from an old novel. Left over Kaiser bling cut up.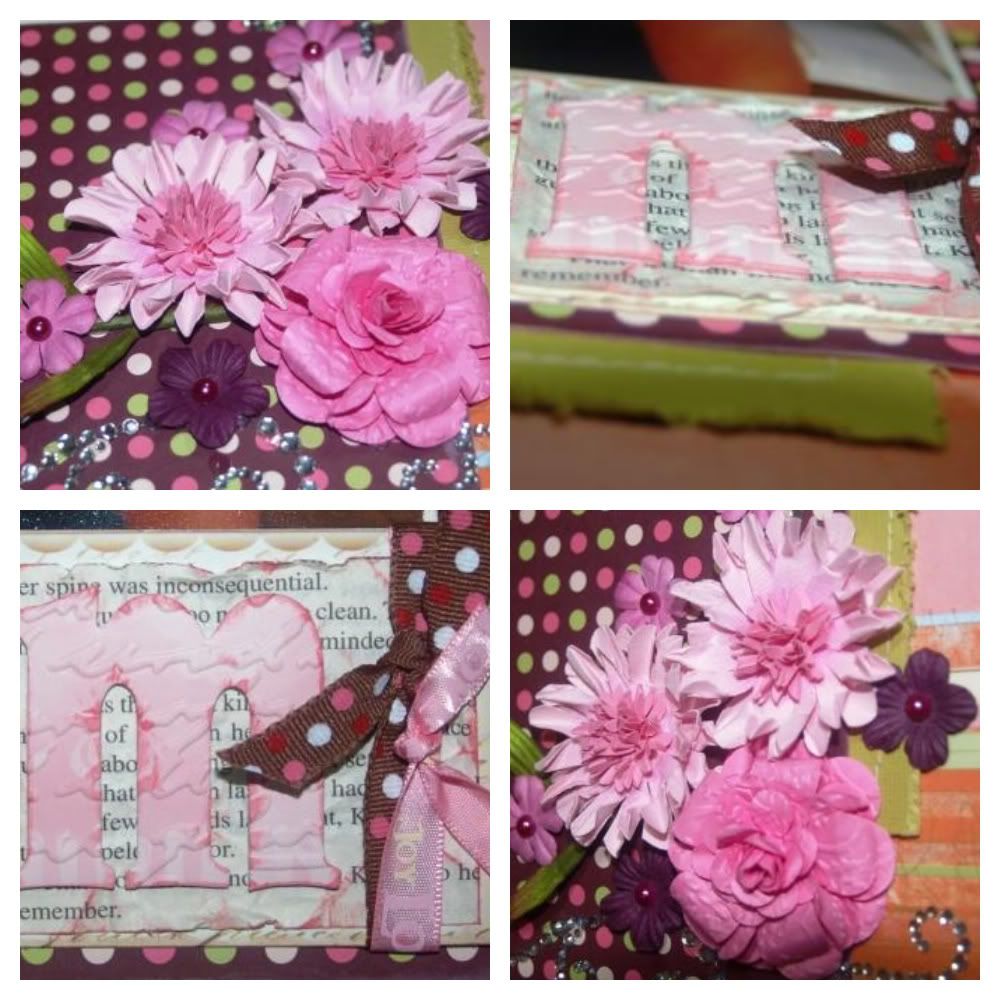 Close ups of the flowers and tag. TFL!
Thanks for dropping by. Have a great day.