So my eldest boy and his girl had decided that they wanted to keep Valentine's Day simple, and relatively inexpensive. He asked if I could make a card. So I did. Chantal's favourite colour is blue, not your traditional colour of Love but I wanted to create something she would hopefully cherish.
So along with the card, he will give a single long stem rose of chocolate and a small block of chocolate thats has embossed the words 'I heart You' - really sweet and simple!
card is double mounted on bazzill, embossed with cuttlebug script and lightly inked. Hearts cut from cricut, larger one embossed with cuttlebug Stylized Flowers and I used glitter on the smaller ones with doubled sided jac paper. Prima flower top corner and small roses & leaves, kaiser bling added bottom right.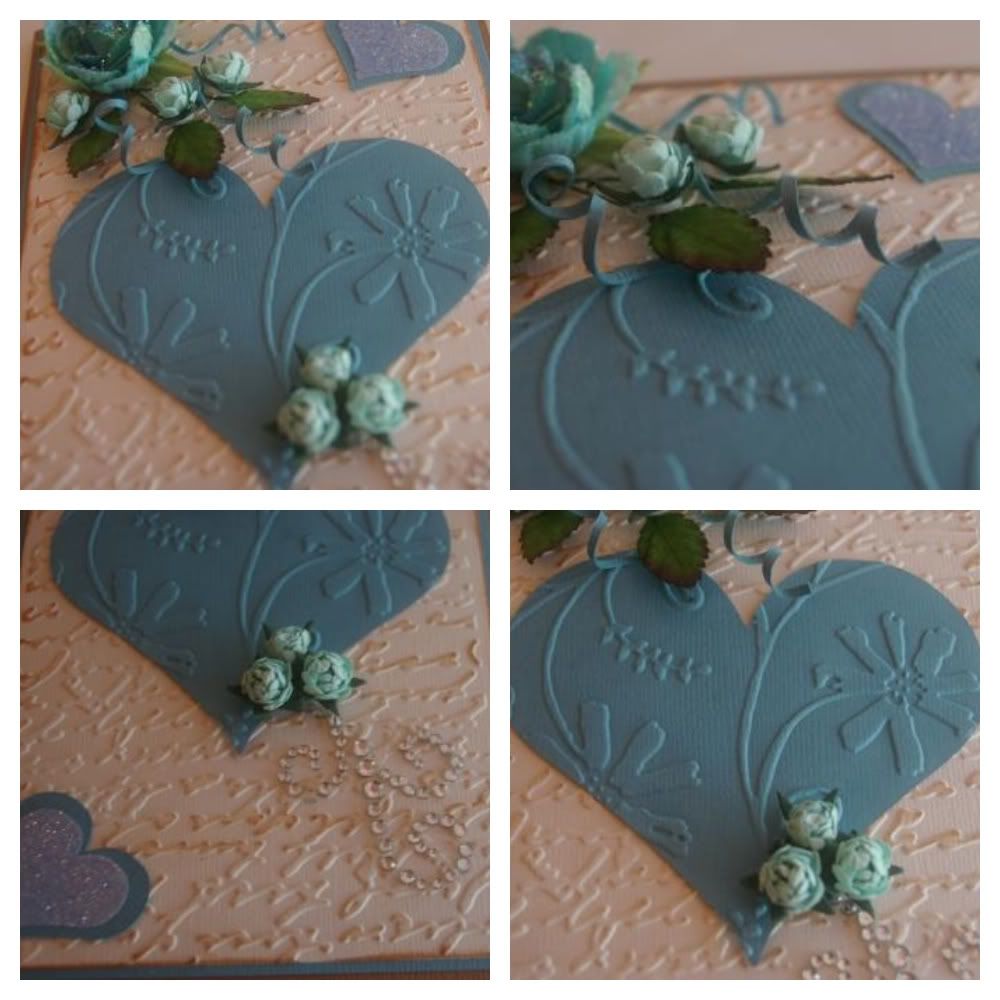 Thanks for looking and I hope everyone is lucky enough to enjoy some love on Valentine's Day!
Wishing you all a scrappy weekend.